I have 2 favorites...1.cooking2.eatingSo you know when I saw that 'ACUs and ABCs' was having a recipe swap, I was in heaven!
☺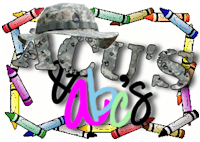 Here is one of my favorite recipes to contribute:
To-Die-For Crockpot Roast

1 beef roast, any kind
1 envelope Hidden Valley Ranch salad dressing
1 envelope brown gravy mix
1 envelope italian dressing mix
1/2 cup warm water

Place roast in crockpot. Mix all 3 envelopes & sprinkle
over roast. Pour water into bottom of crockpot. Cover &
cook on low for 6-7 hours.