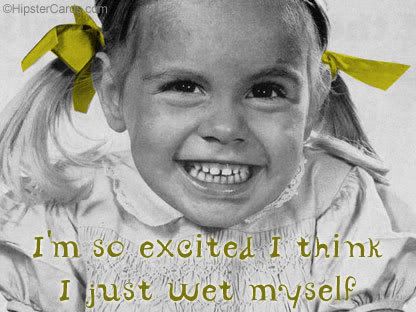 I can't believe I've finally got a BLOG!!
I wasn't quite sure where to start with my 1st post, but this
picture seemed to say it all! I'm so excited I can hardly stand
myself! Thanks to all the wonderful ladies that helped me along
the way (I know I was FULL of questions!) but your advice &
help truely paid off! I actually know a thing or two about blogging
now! ;)
I've created this blog to be pretty much randomness, but will
include ways to save $$ (deals, coupons, etc.), on-a-budget
kid-friendly dinner recipes, & just ramblings about anything else
I can find in my day-to-day mommyhood. so...
WeLcOmE.
Hope you'll enjoy! ♥